Train the Trainer
During the Train the Trainer workshop you and your colleagues will learn the interpersonal, pedagogical, and advanced design thinking skills necessary to become a successful teacher of design thinking. Experience in design thinking is required.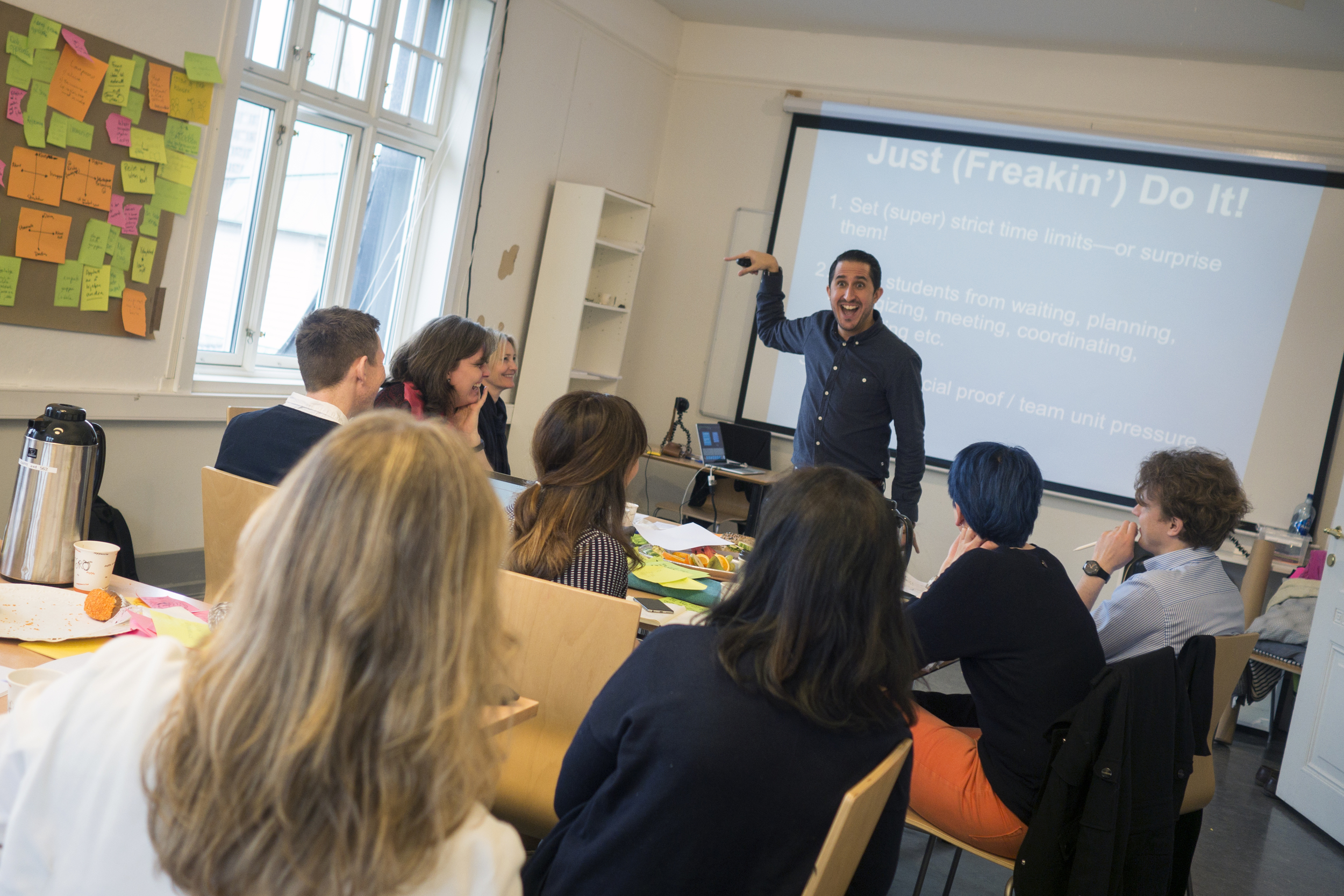 Why should I become a Trainer myself?
If you would like to transfer your skills as a design thinker, this is the workshop for you.
What will the Train the Trainer workshop look like?
This workshop is for those who wish to transfer their skills as a design thinker to others.
You will learn to:
• Help students identify their creative confidence through hands on, meaningful learning
experiences
• Communicate lessons through a powerful teaching style, which taps into students' intellect
and emotions
• Develop your own training content by uncovering the fundamental mindset of a design
thinker
• Guide students in deep learning, introspection, and reflection through the use of
metacognitive skills
• Balance between being a strong facilitator and permitting your students to fail safely and
deal with ambiguity
• Design educational and training programs for many different kinds of students and settings
• Create a fun, open, and caring learning environment where students feel safe to express
themselves fully
• Connect with students not only as a teacher but also as a mentor and friend by
understanding that the learning experience goes both ways
For whom: Experienced design thinkers, professors, teachers, personal coaches, consultants,
and trainers interested in teaching design thinking to others. Previous attendance at a Design
Thinking Deep Dive is required.
Duration: 2 or 3 days
Capacity: 15 to 60 participants
Setting: This workshop can be done as part of a conference or special event, or in-house at
your company or university.